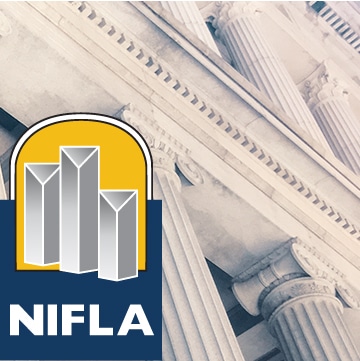 Tuesday, February 26, 2019
Senate Democrats on Monday blocked a Republican bill called the Born-Alive Abortion Survivors Protection Act – also known as S.311 – which would have protected babies born alive after a failed abortion attempt.
The Republican majority voted in favor of the bill, but the failure of the Democrat minority to support it caused the vote to fall short.
The following statement may be attributed to National Institute of Family and Life Advocates president and founder Thomas Glessner:
"Democrat's blockage of legal protection for babies born alive due to failed abortions should shock the conscience of the nation. 
 
It now appears that Democrats are not only the party of late-term abortion, but also infanticide. Virginia Gov. Ralph Northam's recent comments about killing infants who survive abortion seems to have become mainstream thinking in the Democrat party.
 
NIFLA urges all citizens to contact their U.S. Senators to thank those who voted for this bill to advance and express disappointment to those who opposed it. We must not allow this slaughter of the innocent to stand in our great republic."
About NIFLA
The National Institute of Family and Life Advocates, known as NIFLA, is a national nonprofit organization providing legal counsel, education, and training for pro-life pregnancy centers and medical clinics. Representing a network of nearly 1,500 pregnancy centers across the United States, NIFLA has challenged laws in California, Hawaii and Illinois that target its members.
NIFLA Vice President of Legal Affairs Anne O'Connor, acted as co-counsel on NIFLA v. Becerra before the Supreme Court. The NIFLA v. Becerra ruling in favor of pro-life pregnancy centers and free speech was released on June 26, 2018.
To book interviews with Anne O'Connor or Thomas Glessner about the Born-Alive Abortion Survivors Protection Act, NIFLA v. Becerra or NIFLA's pending legal action in other states, please contact NIFLA's media team at [email protected].