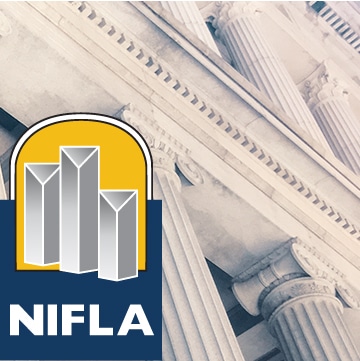 Friday March 8, 2019
An amicus brief was filed with the Supreme Court this week by Americans United for Life in partnership with thousands of pro-life pregnancy centers affiliated with National Institute of Family and Life Advocates—or NIFLA—as well as Care Net and Heartbeat International. In addition, the brief included thousands of physicians and other healthcare professionals represented by the American Association of Pro-Life Obstetricians and Gynecologists, the American College of Pediatricians, and the Christian Medical Association.

The brief urges the Supreme Court to take up a case brought by Indiana seeking review of its law mandating that abortion centers offer women the option of viewing an ultrasound image of their child before deciding whether to have an abortion.
The following statement regarding this amicus brief may be attributed to NIFLA president and founder Thomas Glessner:
"Ultrasound is crucial for informed consent under the law as it pertains to abortion. Women are smart — and NIFLA's network of nearly 1,500 pregnancy centers nationwide takes pride in providing them with everything they need to make an informed choice.

NIFLA pioneered the use of ultrasound in pregnancy center settings precisely because this information is so essential in making a decision about the life of a child in the womb. We urge the Supreme Court to review this case. Ultrasound is a valuable tool that allows mothers to be fully aware of the impact their actions will have on the lives of their unborn children."
About NIFLA
The National Institute of Family and Life Advocates, also known as NIFLA, is a national nonprofit providing legal counsel, education, and training for pro-life pregnancy centers and medical clinics. Representing a network of nearly 1,500 pregnancy centers across the United States, NIFLA has challenged laws in several states including California, Hawaii and Illinois that target its members.
The NIFLA v. Becerra Supreme Court ruling in favor of pro-life pregnancy centers and free speech was released on June 26, 2018. NIFLA Vice President of Legal Affairs Anne O'Connor, acted as co-counsel on NIFLA v. Becerra before the Supreme Court.
To book interviews with Anne O'Connor or Thomas Glessner about this Supreme Court brief, NIFLA v. Becerra or NIFLA's pending legal action in other states, please contact NIFLA's media team at [email protected].